A New Generation of Tough
From cutting-edge technology to the power you need, the Isuzu D-MAX is more capable than ever before. Designed to handle the harshest of Australian conditions, it has everything you require to own your next adventure in style, comfort and safety with a 5-Star ANCAP rating. Whether on or off-road, at work or at play, the D-MAX defines durability – today, and every day after.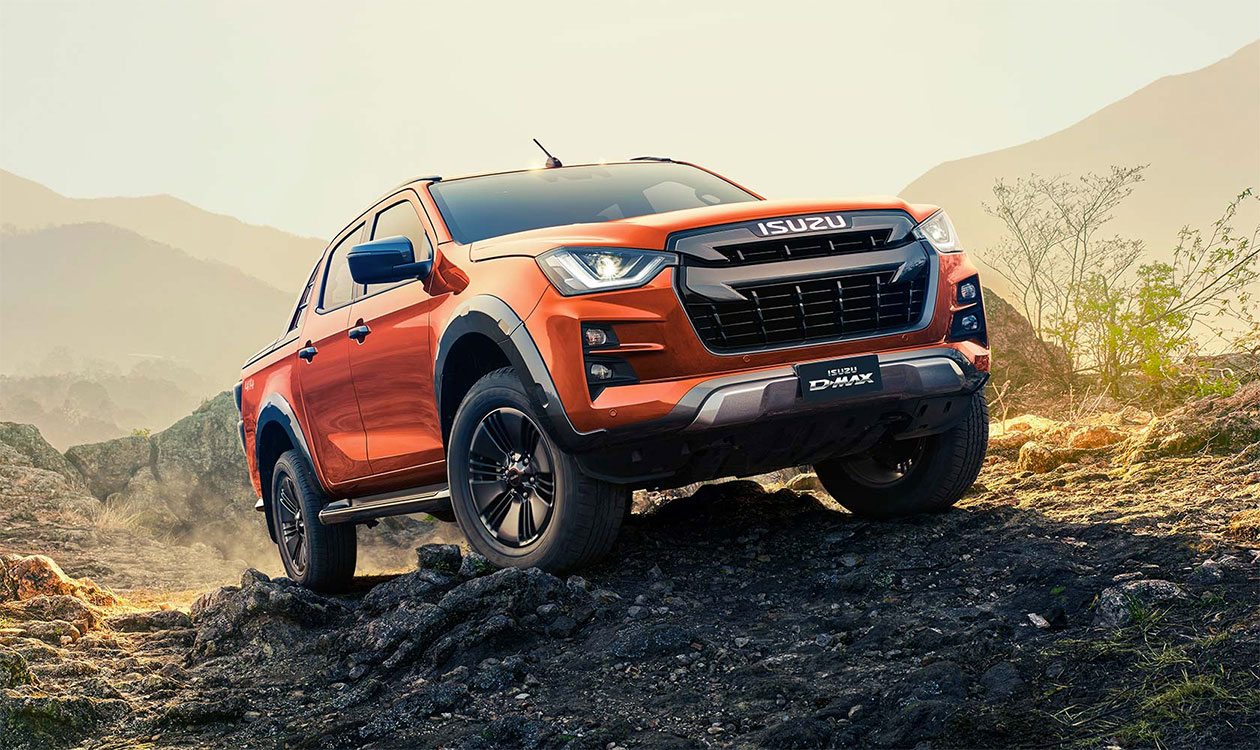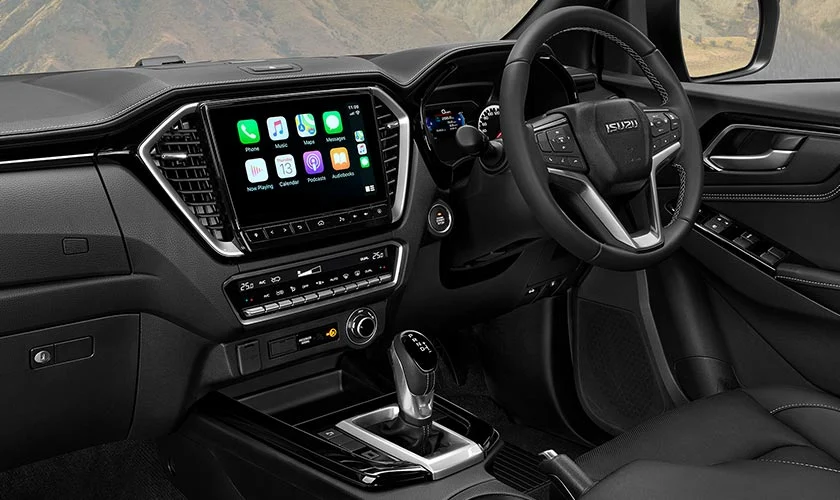 Advanced New Tech
Convenience is further enhanced on the Isuzu D-MAX with its array of advanced technology – all tailored to make your life easier. The Isuzu D-MAX delivers all the technological convenience and functionality you've come to expect – and more.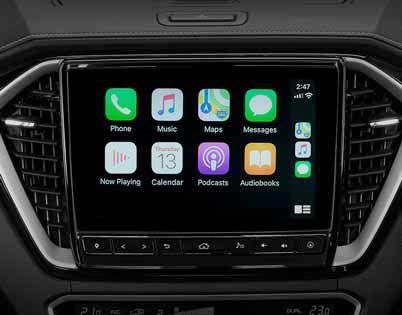 Apple CarPlay® & Android Auto™
Connect your smartphone seamlessly to your vehicle via Android Auto™ and wireless Apple CarPlay® which will allow you to play music, navigate, answer phone calls and text messages – all while being hands free.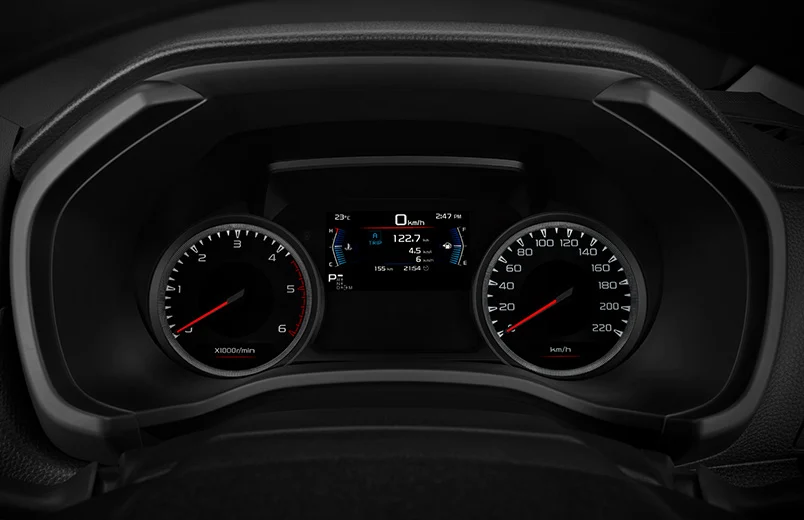 Smart Multi-Information Display
Digital smart Multi-Information Display (MID) is standard across the range providing information on a variety of vehicle features.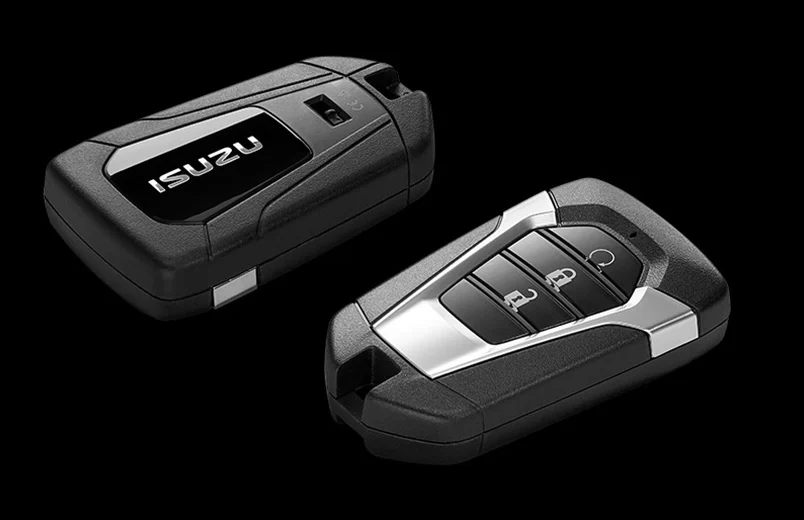 Remote Engine Start
Start your vehicle with the press of the remote button. The aircon can be activated prior to entry to cool the cabin on a hot day (Standard on X-TERRAIN models).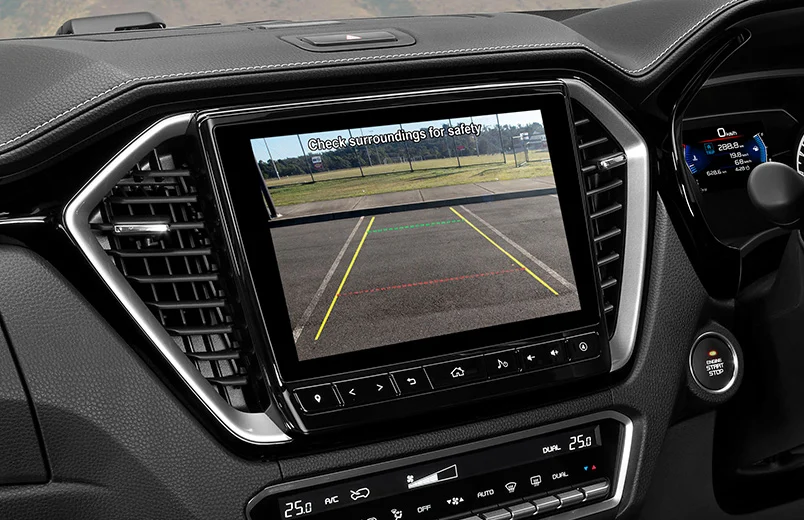 Reversing Camera & Sensors
The Reversing Camera, Rear Park Assist & Rear Cross Traffic Alert helps monitor your surrounding area while reversing into traffic, providing visual and audible warnings should an object approach from the left or right (Front Park Assist sensors available on X-TERRAIN models only).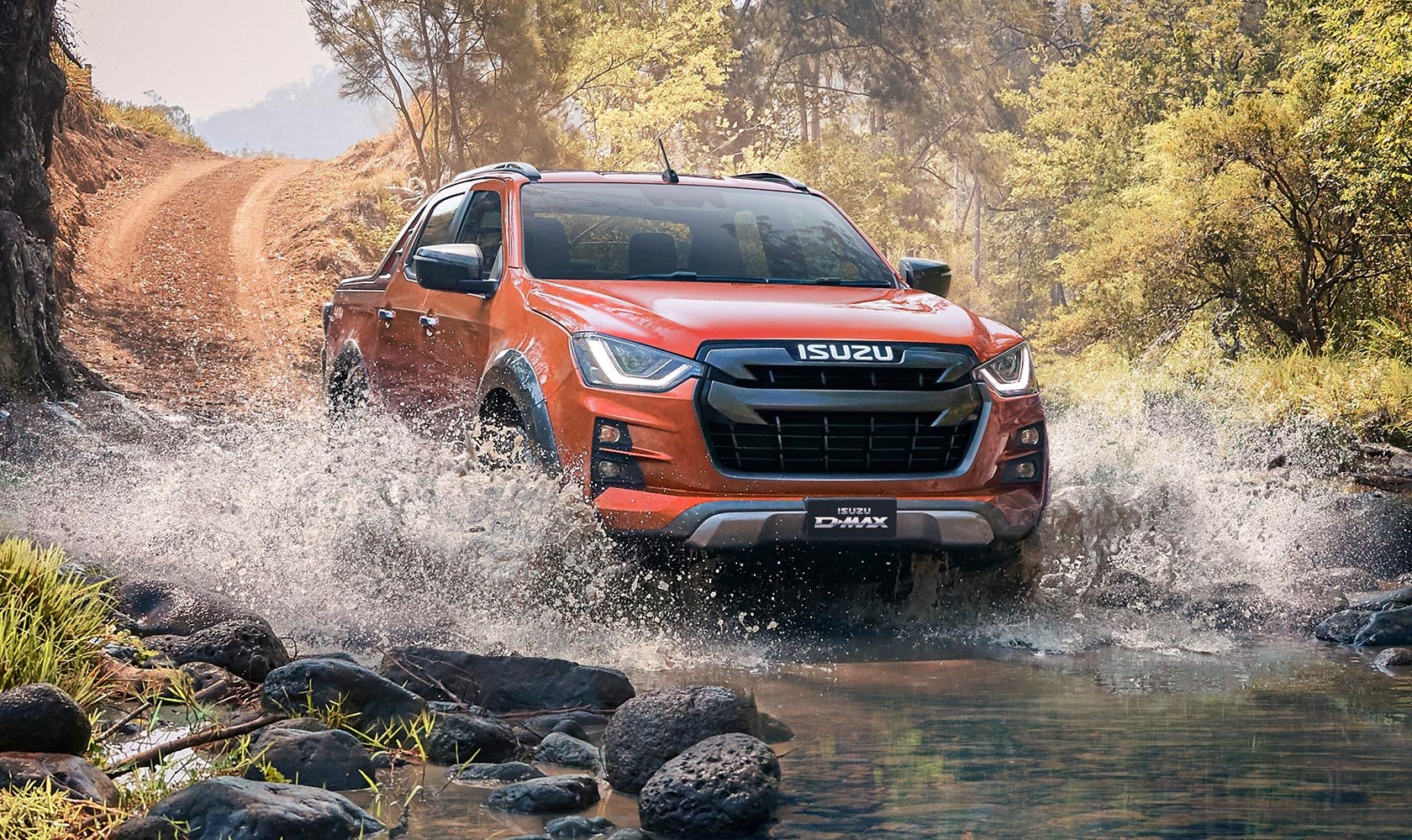 Designed From The Ground Up
Designed from the ground up to handle Australia's toughest terrain. With generous steel underbody protection, an increased wading depth∞ of up to 800mm, and with a rear differential lock as standard on all 4x4 models, the D-MAX is the most reliable way to escape the everyday.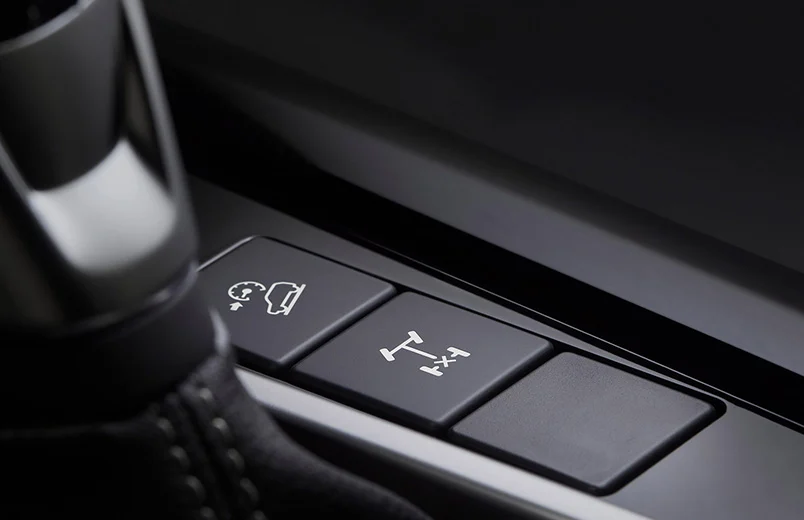 Rear Diff Lock
Standard on all 4x4 models, the rear differential lock can be engaged with the push of a button when in 4WD-low.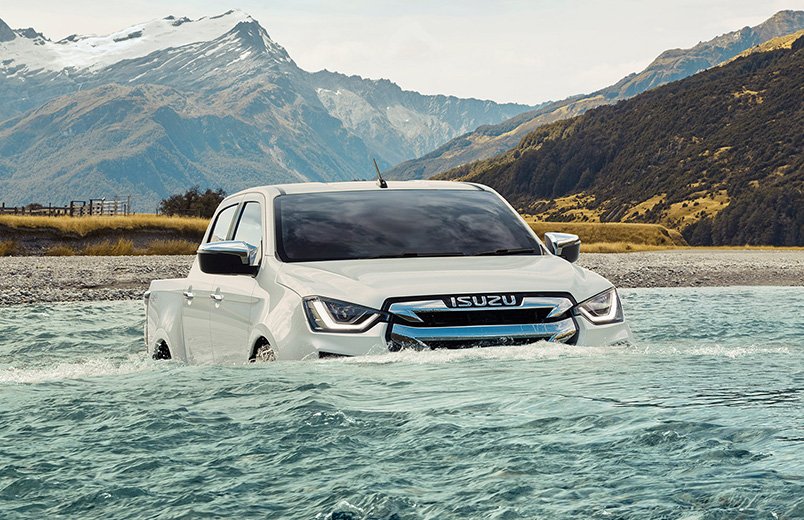 Wading Depth
Water crossings are simple with an increased wading depth∞ of up to 800mm on 4x4 D-MAX models.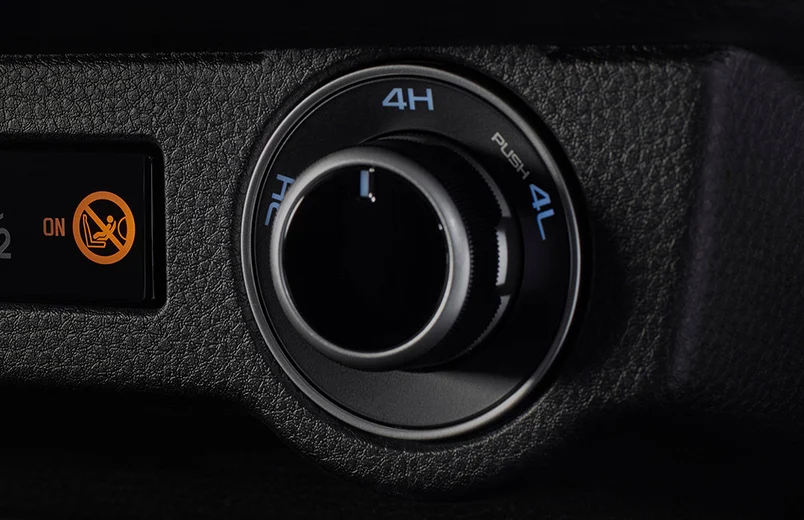 Terrain Command Dial
Switch quickly and easily between 2WD-high, 4WD-high & 4WD-low driving modes.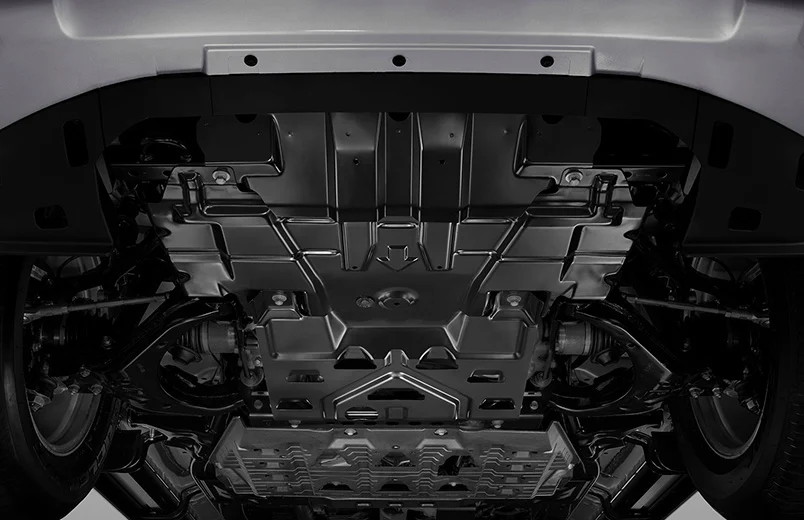 Underbody Protection
Steel underbody guards on the scoop and transfer case on 4x4 models.
D-MAX 3.5

Tonne Towing+

The renowned 3.0L Isuzu turbo diesel engine is built for towing with an impressive 450Nm of torque. Coupled with either the 6-speed manual or intuitive 6-speed auto, the D-MAX takes the sweat out of shifting heavy loads.
D-MAX Range
4x4 Models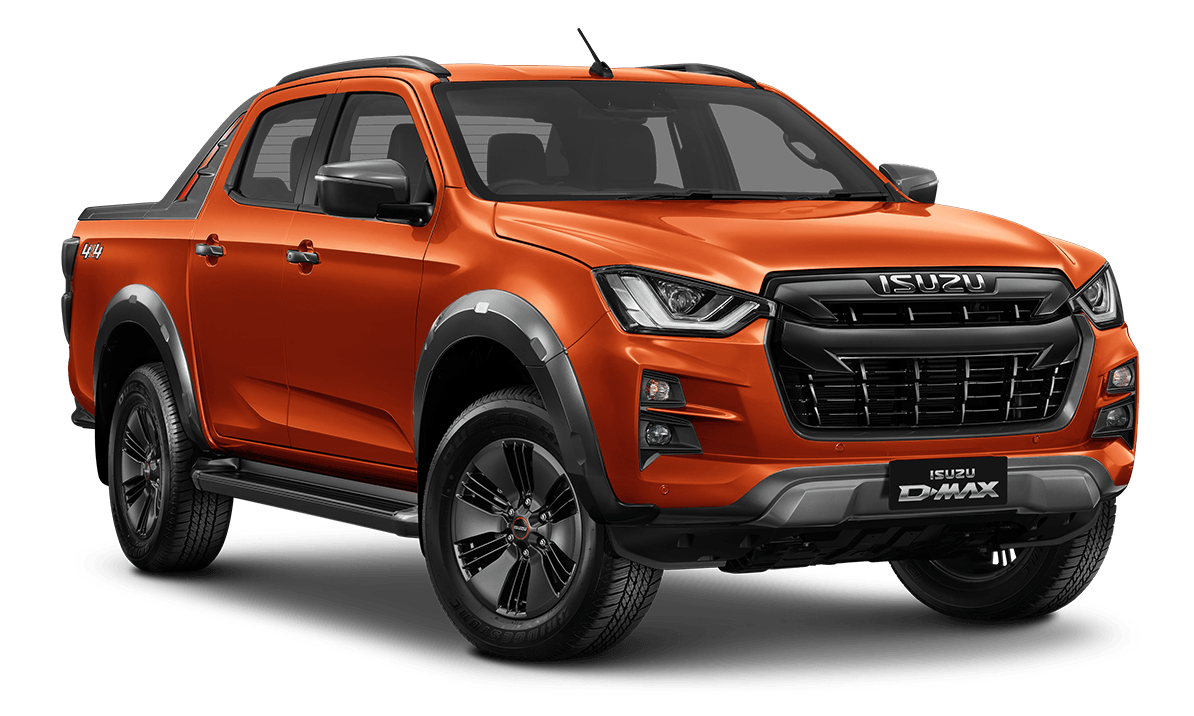 4x4 X-TERRAIN Crew Cab Ute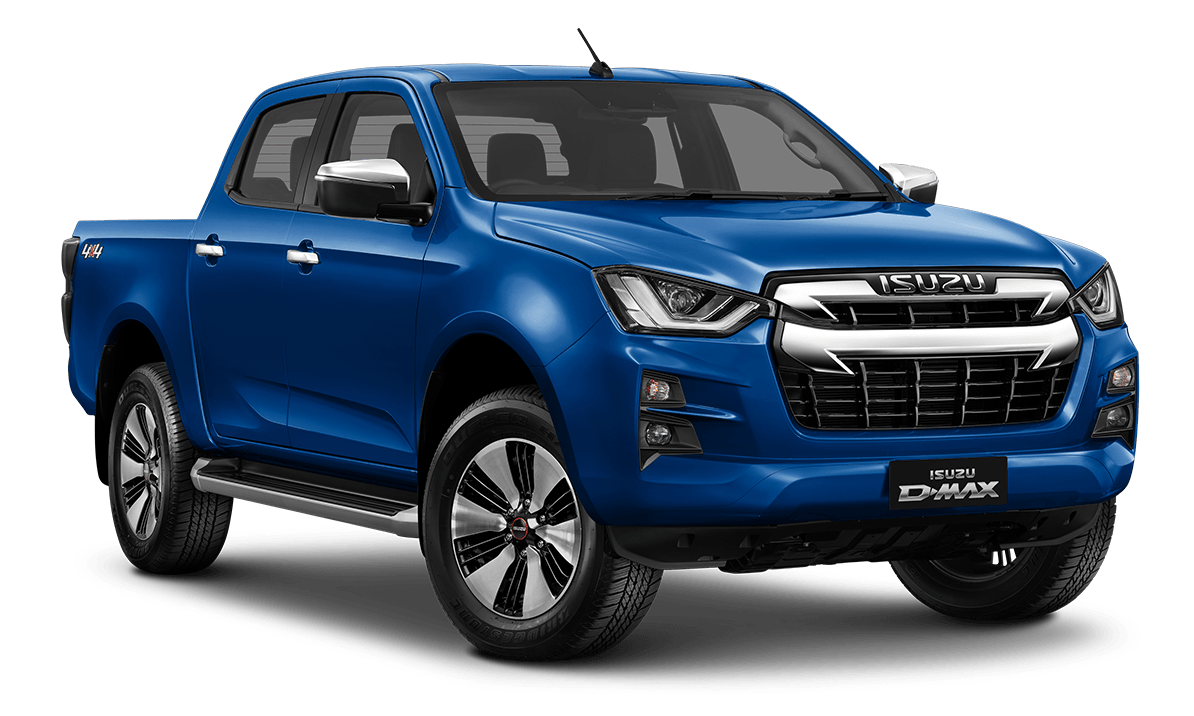 4x4 LS-U Crew Cab Ute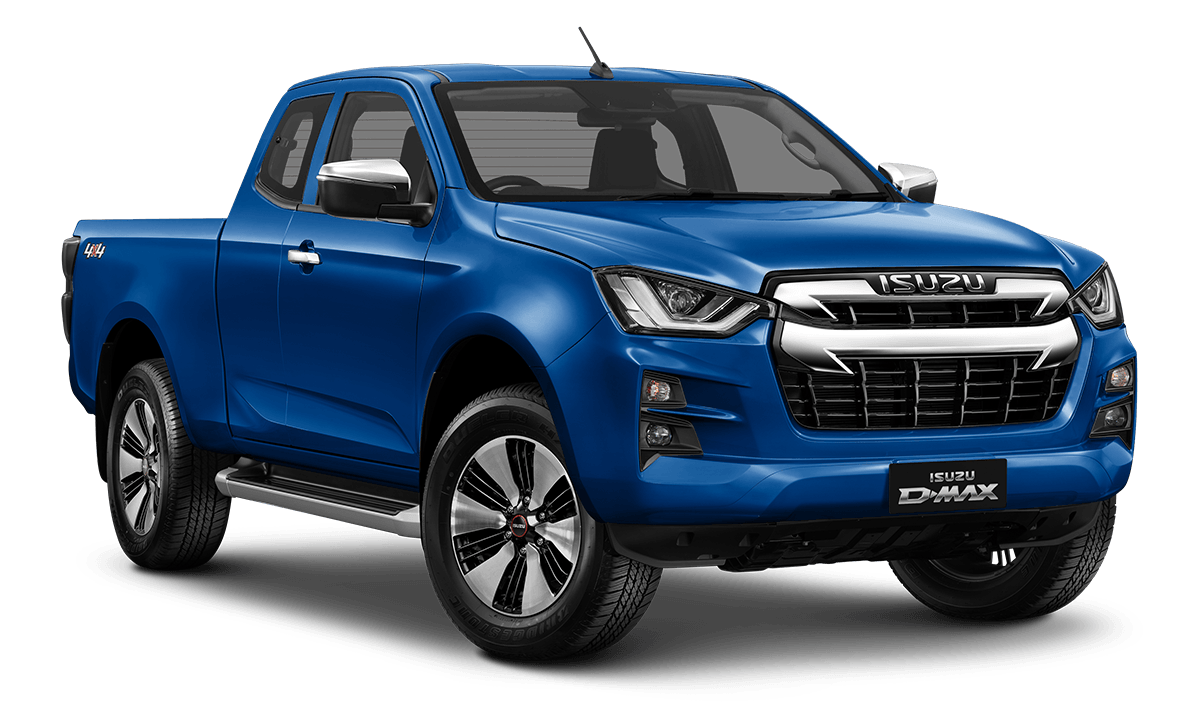 4x4 LS-U Space Cab Ute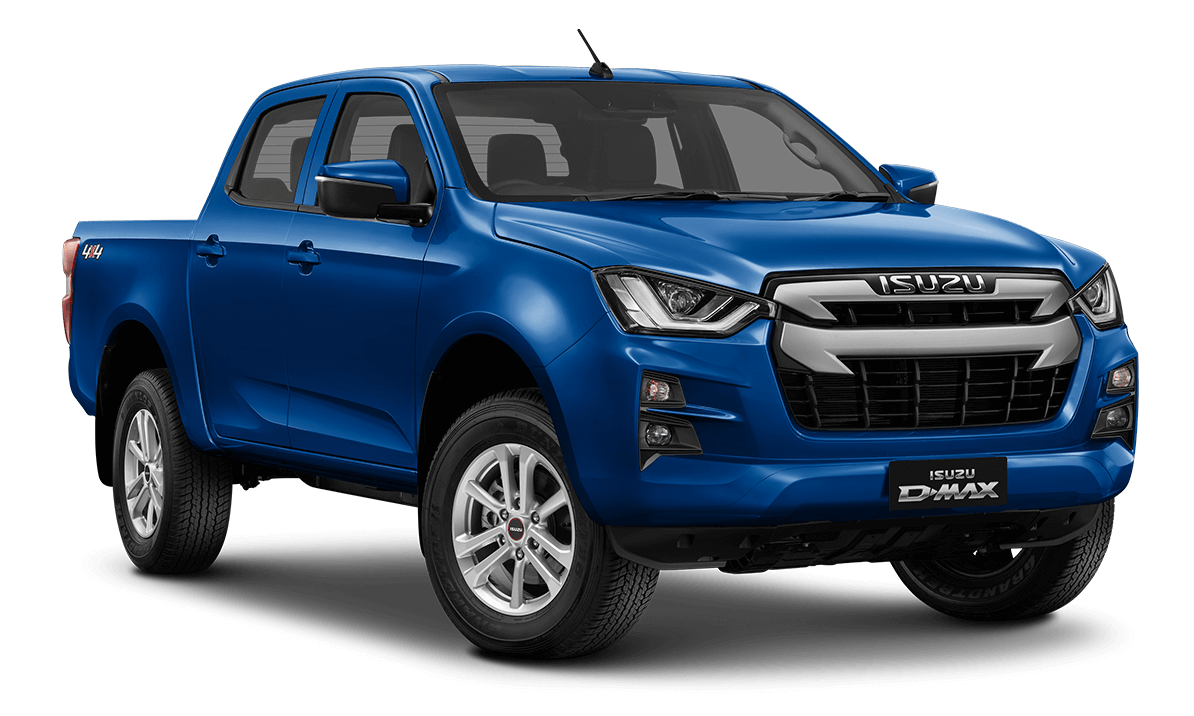 4x4 LS-M Crew Cab Ute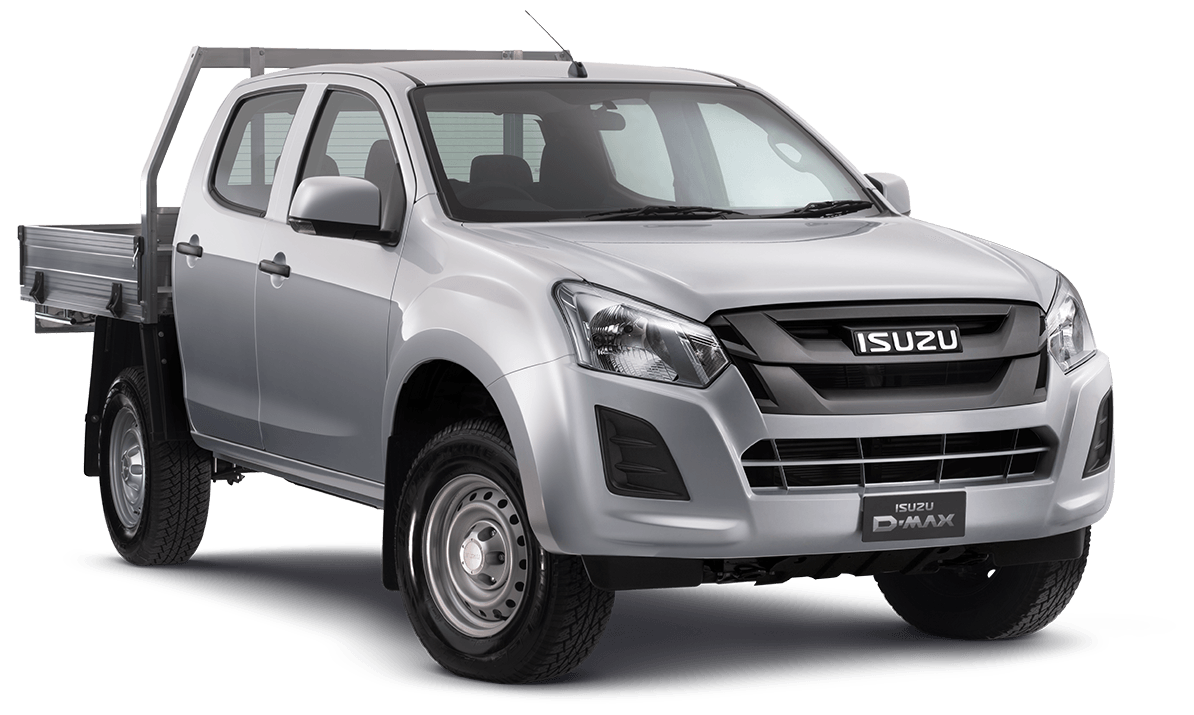 4x4 SX Crew Cab Ute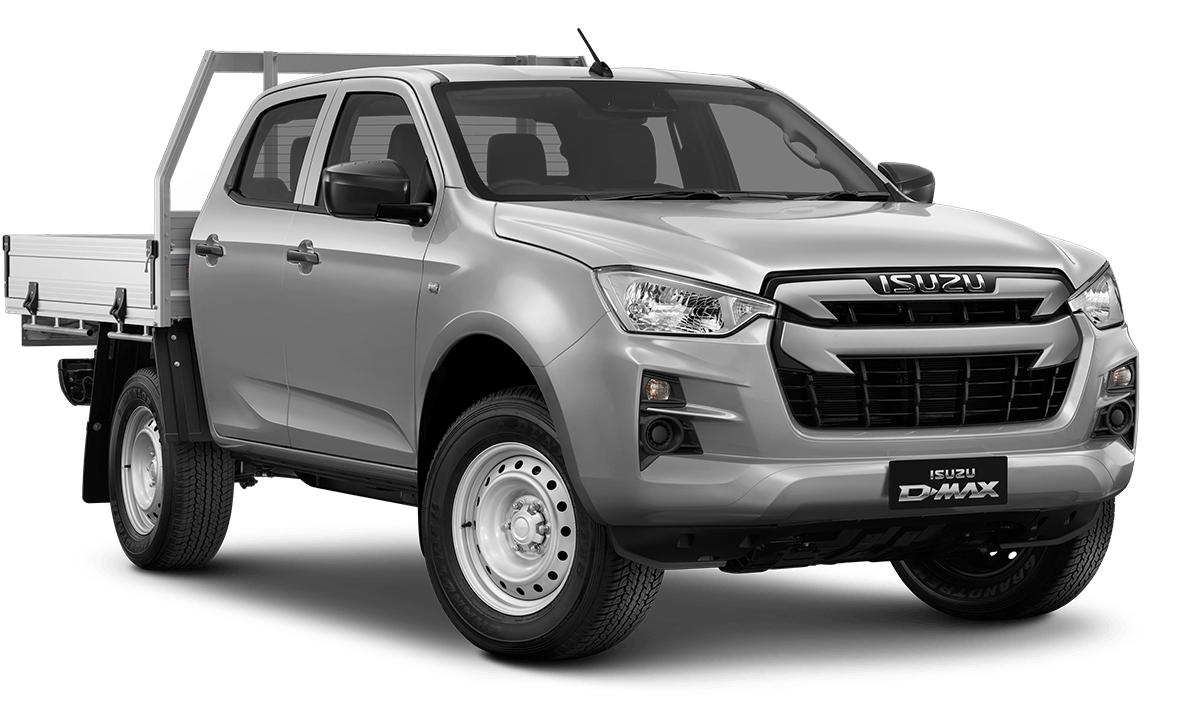 4x4 SX Crew Cab Chassis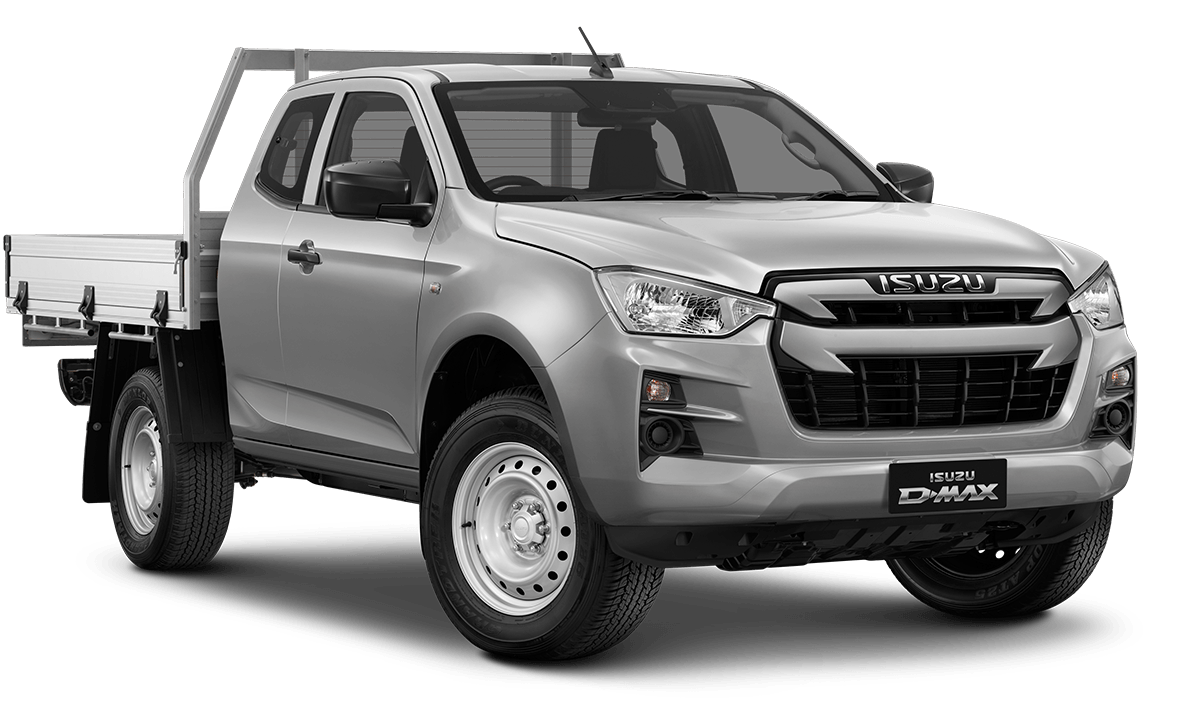 4x4 SX Space Cab Chassis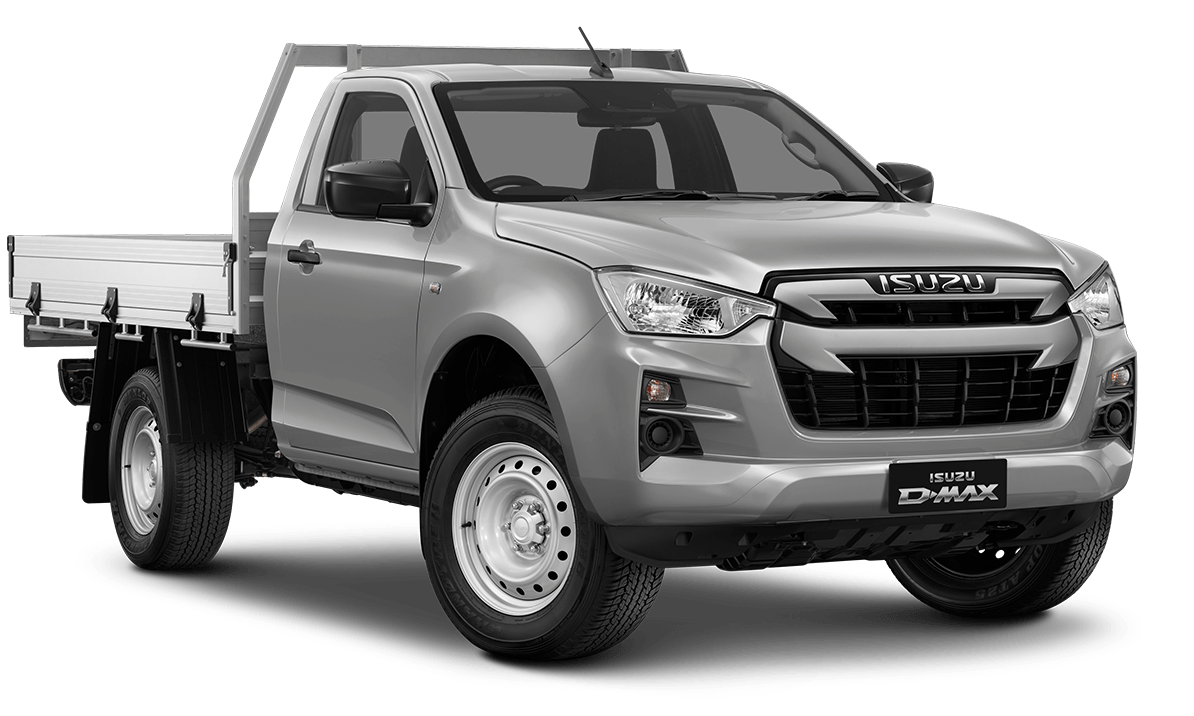 4x4 SX Single Cab Chassis
4x2 Models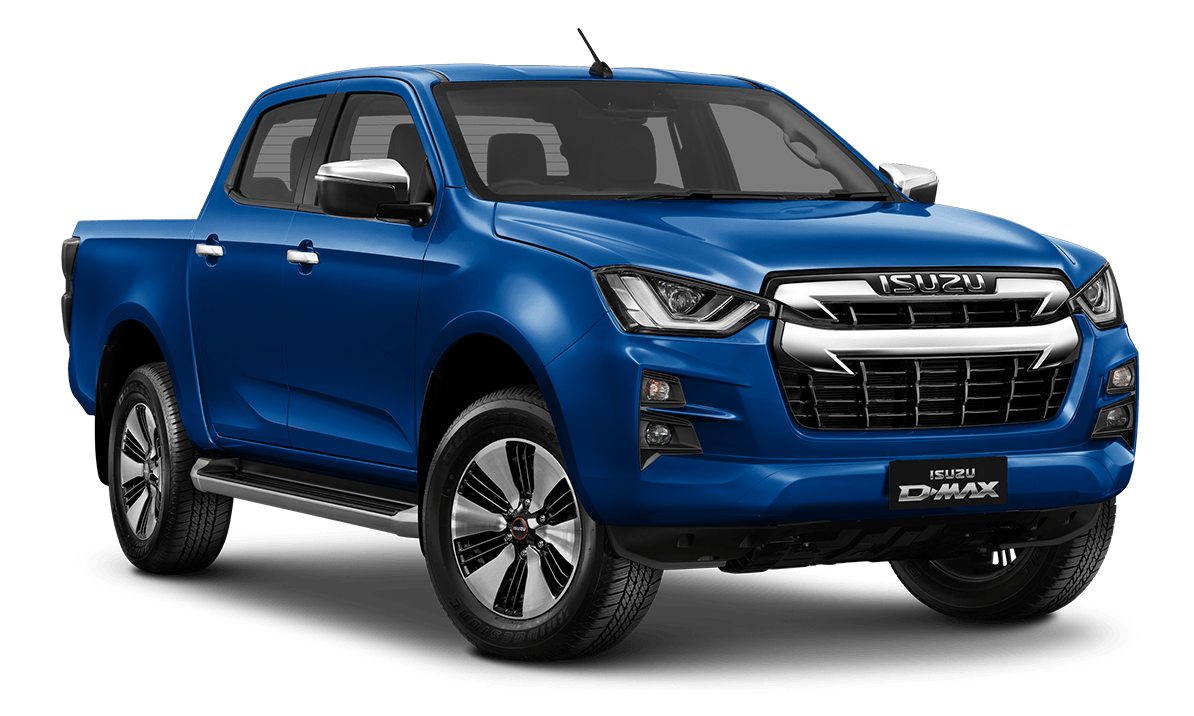 4x2 LS-U Crew Cab Ute
High Ride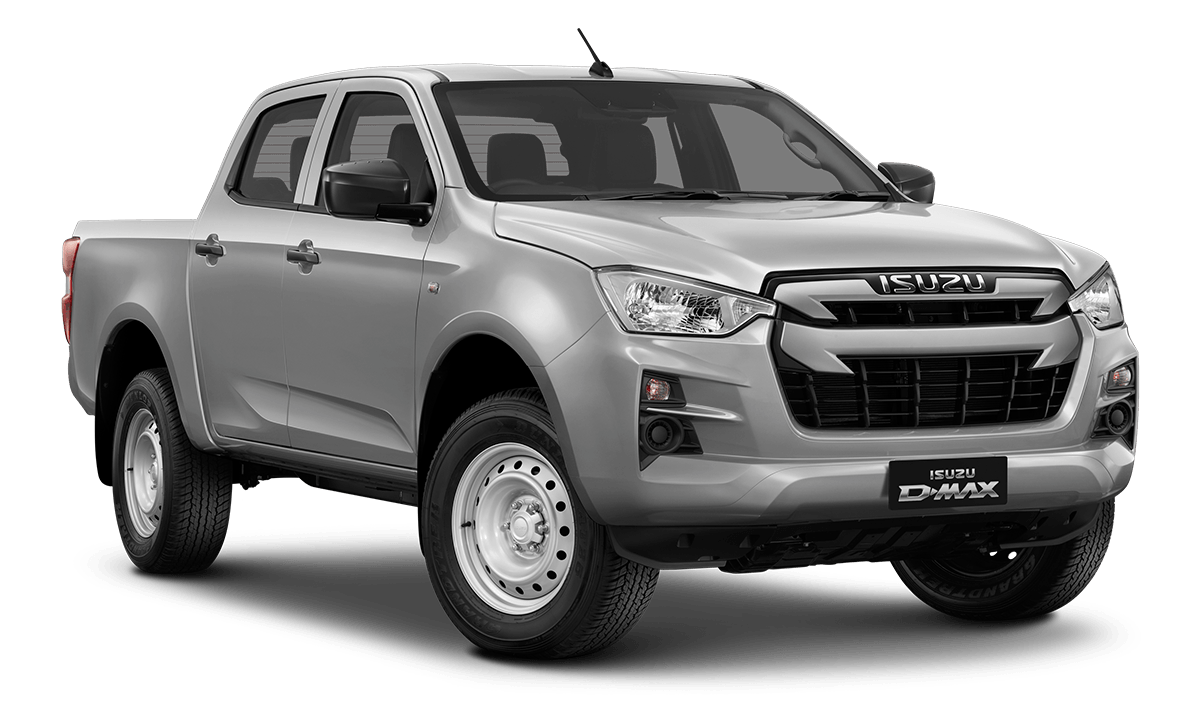 4x2 SX Crew Cab Ute
High Ride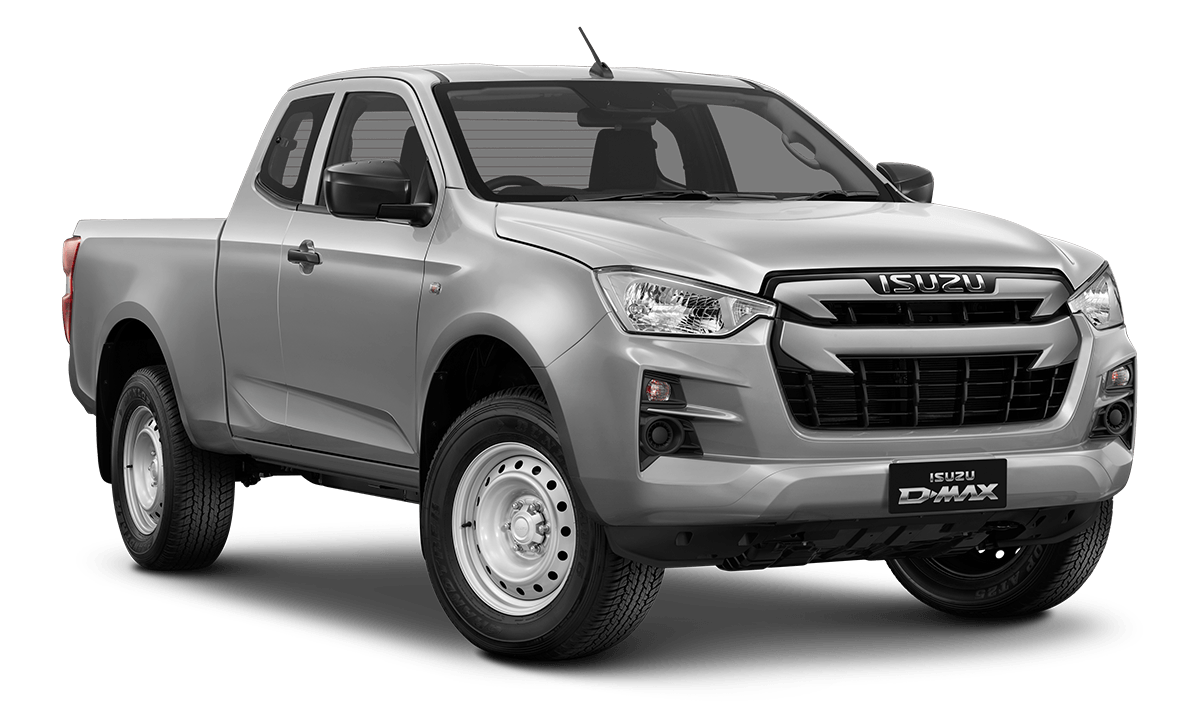 4x2 SX Space Cab Ute
High Ride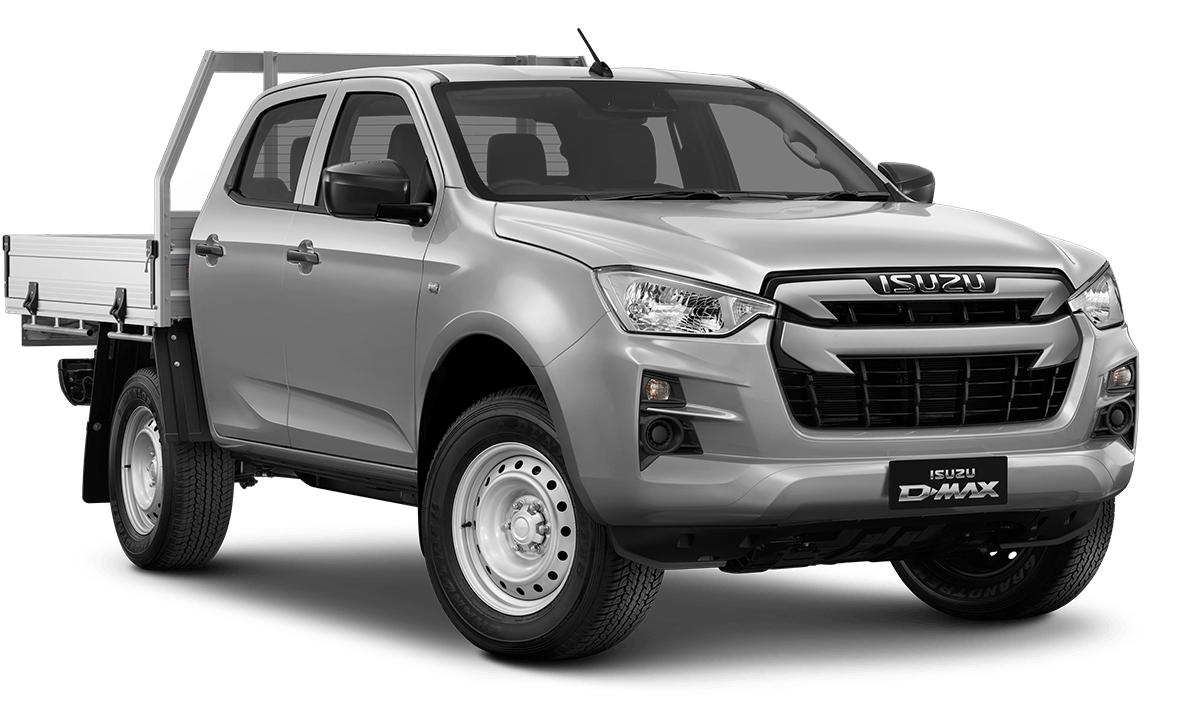 4x2 SX Crew Cab Chassis
High Ride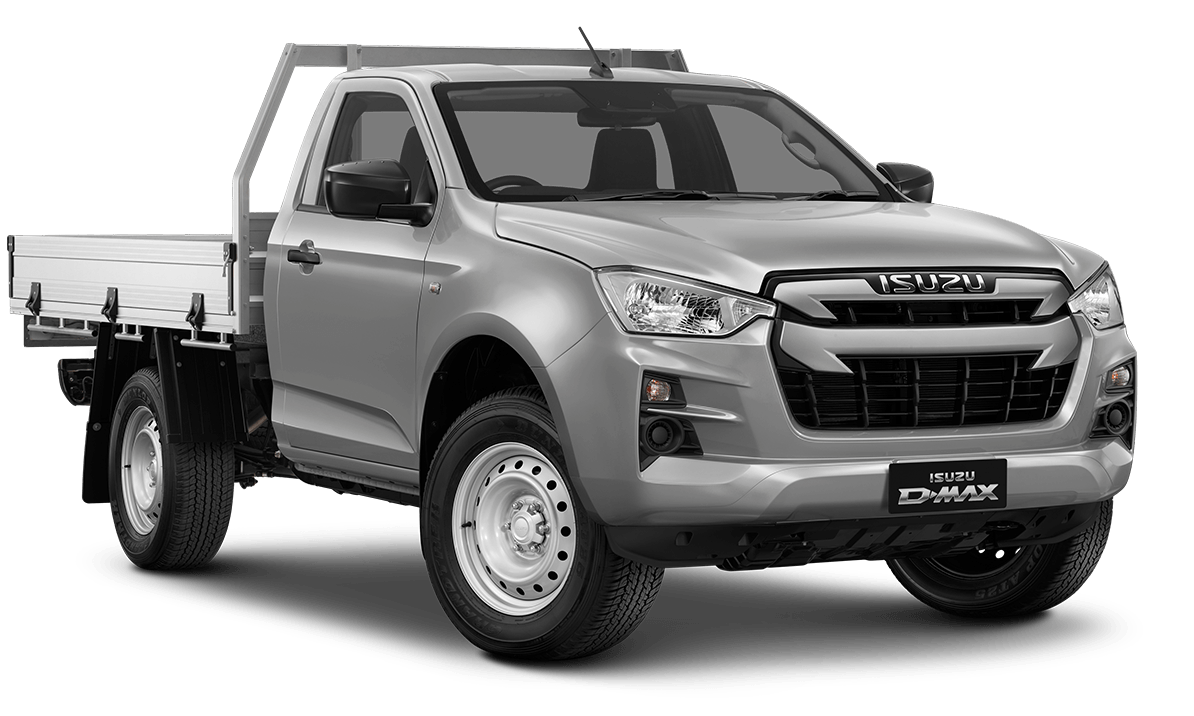 4x2 SX Single Cab Chassis
High Ride